Our Chair Massage Therapists are the Heart of Our Business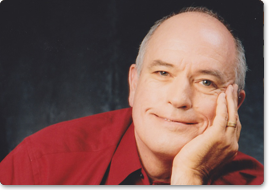 20-Minute Vacation, Inc. was founded by Gary Buzzard, a former exhibit manager at Hewlett-Packard. His employees are the many wonderful independent contractors who work for him around the country. Our mission is:
To help event professionals succeed by drawing bigger crowds to their events.
To provide some much needed stress relief for trade show attendees.
To provide work opportunities for my massage therapists across the country.
Our Massage Team – Focused on Relaxation
Our massage therapists are the heart of our business. One of the reasons chair massage works so well in exhibits is that massage therapists are really nice people. You can't make a living in massage unless you are a pretty relaxed, positive, happy, and healthy person. Consequently when our massage therapists are in your exhibit it also becomes a relaxed and happy place. One trade show attendee told me it was relaxing just to watch the therapists work. This is why chair massage works so well in exhibits. Into this world of competition and stress we bring the human touch, and people always respond positively to it.
We Have an Understanding of the Exhibit Industry
We were founded by an exhibit manager and our understanding of the challenges that face trade show professionals is an asset to all who use our services. Our number one goal is to contribute to our customers' success and to make sure they look good in the eyes of their company managers. As you know, sometimes at trade shows you just have to pull out all the stops and work all night or all weekend to make sure the show comes off perfectly. That's our attitude as well. We look forward to working with you.